Sreli se lopov i pijanac u parku. I onako počne priča kad će lopov:
Znaš prijatelju, ja sam ti kleptoman.
A šta ti je to? – pita pijanac.
To znači da ja volim da kradem.
A na to će pijanac:
Ma prijatelju i ja sam ti klaustofobičar.
A šta je to?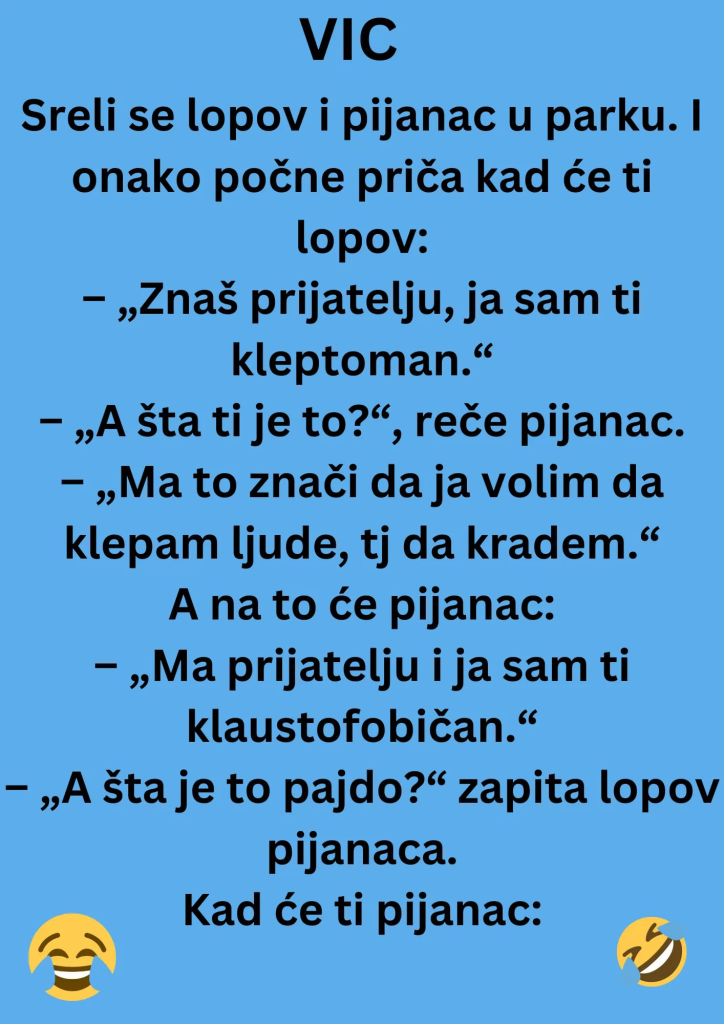 To ti je strah od zatvorenog prostora. Naprimer, kren'o si u kafanu al' te je strah da je zatvorena.